Immunizations: The Conversation Continues
It is the last full week of April and today we are kicking off World Immunization Week! It was not too long ago that I wrote about immunizations, here is the last blog. Still immunizations continue to be a topic of interest that is also highly publicized. Being a Pacific Northwest inhabitant, we have been very aware of the measles outbreak since some cases were in Oregon and a large amount of cases in our neighboring state, Washington.
As a parent writing about immunizations is very important! The wonderful educational opportunities I have through my job is a plus, since I am a mom I am very thankful for the information! Last week I was in Portland for a few days attending a training at Portland State University. Since I was in the area, I decided to sign up for an evening workshop for parents about immunizations. The workshop was at Oregon Pediatrics in Happy Valley Oregon. My day training was long and my brain felt a little fried regardless I wanted to see what pediatrician Dr. Ryan Hassan had to say about immunizations. I braved the 45-minute rush hour drive from downtown Portland to Happy Valley.  When I arrived they had dinner ready for guests, and there was a combination of folks in attendance: expectant parents, social/health care workers, parents with older children as well as parents with young children. We started off the workshop writing down the questions we attendees had that we hope to get answered. The list of questions were great! I enjoy seeing what other parents wanted to learn because I learn so much more valuable information from my peers.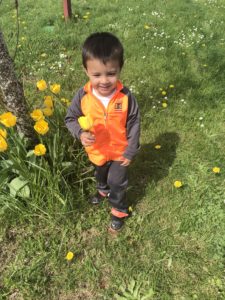 The presentation started, the vibe was laid back and friendly. Dr. Ryan Hassan was extremely informative and communicated information that was easy to understand for us parents which was helpful. The visuals in his slide were great, it really made me aware of how essential it is so have a pediatrician thoroughly explain ingredients, reasoning, history and other information that is important for parents to have. We also had a conversation about the current House Bill 3063  which is critical to know the facts. We also became aware of what other states have similar bills and how they have played out in immunization rates and wellness.
As I continue to think about immunizations in my personal life, as a mom, and also in my work it can be very overwhelming deciphering what to take in. I go back and remember the time when I was a first time expecting mom navigating all the new information, trying to make the best decisions possible. There is also a vast amount of information out there. I have seen some information misinterpreted and manipulated by fear that can be misguiding. My point is, especially after this informative workshop, to continue to learn and go to the professionals that dedicate their lives to help people in wellness learn the facts and continue to make informed decisions.
I was very inspired by this workshop!  I hope through collaboration we are able to have these resources for parents available here in the Linn, Benton Lincoln communities. If you would like to know more about the organization and workshop I attended please click here.
At the workshop guests were handed out a Parents' Guide To Vaccines.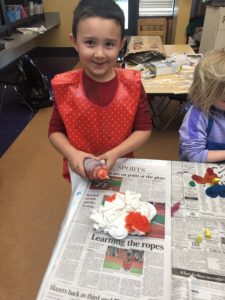 Some Commonly Asked Questions
Common questions and concerns about vaccines continued.
Additional Parent Resources:
If you have vaccine specific questions please ask your healthcare provider. I hope to share immunization workshop information in the very near future! I appreciate your feedback or comments regarding my blogs, thank you for reading! Until next time!