Positive Social Connections
Happy September!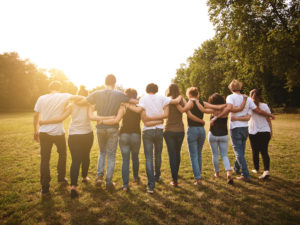 Fall is in the air, children are back to school, and I continue to chip away at introducing protective factors. This month we will be focusing on Social Connections and for starters, I am taking the side of social connections for parents. The blog to follow this one will focus social connections with an emphasis on children.
Parenting can be a bit isolating and more so when the weather is not favorable to be outside, eh hem during the winter months. I remember being a new parent and happily wanting to be home which is appropriate; however, when does it become unhealthy? There is natural anxiety with parenthood and it can be amplified with events like a crying baby at the store or a tantrum at the park. I remember the first time I ventured out by myself with my child and thinking it was a very big deal–and it was! Getting out was so important (and still is) for my mental health. Having family and friends, social connections, is crucial for my emotional well-being. Yes, it is nice to spend time in solitude, I definitely enjoy my me-time, but it is also very important to have people in your life as you go through it.
Life has challenges, and parenting can be exhausting. When life gets tough it is nice to have people to lean on, to ask for support, and to help you. On the other hand, when life is beautiful and there are things to celebrate (like birthdays, holidays, and accomplishments) it is wonderful to have friends and family to share those special times with.
There have been times where I question certain social connections with friends and family. Questions that have crossed my mind have been, why do I leave feeling more stressed out then at peace or why does this person say things that are hurtful? Just like any other skill, interpersonal communication is a skill set. Some of us come by naturally, while others struggle with social skills. Effective communication and active listening are skills that we can all learn, and continue to work on as we transcend through life and relationships.
A guide that I use and has been posted on my fridge in the past are the Basic Rights In a Relationship: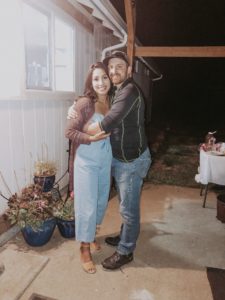 The right to emotional support
The right to be heard by the other and to respond
The right to have your own point of view, even if this differs from your partner's
The right to have your feelings and experiences acknowledged as real
The right to live free from accusation and blame
The right to live free from criticism and judgment
The right to live free from emotional and physical threat
The right to live free from angry outbursts and rage
The right to be respectfully asked, rather than ordered
(Basic Rights are from the book by Patricia Evans' The Verbally Abusive Relationship)
These rights are important to remember. When you have time, think of examples of what would violate and uphold each right. In every relationship (mother-daughter, sister, friendship, marriage) these rights are basic for a healthy positive relationship. When I talk about social connections, I support well-meaning ones.
The rights help to guide me in my relationship with myself (self-talk), with my spouse, children, family members, friendships, and colleagues.
Through hardships and challenges, we can unconsciously start to isolate ourselves. I know I have done it in the past unintentionally.  When my second son was born, I began to feel that family demands were overwhelming, topped with modern-mom strains of trying to juggle a household, and sell-move-purchase a new home. I stopped being mindful of many protective factors, and I believe that I was also dealing with some post-partum blues.  I found myself feeling isolated and distant from the important-to me things. Our society does not naturally incorporate positive-social connections and community; this is something as individuals we need to make an effort to do. Please be aware of that for yourself. The upcoming fall/winter months can be depressing with lack of sun and natural disengagement of outdoor activities. Looking ahead be mindful of scheduling some time to get together with folks that are a positive force in your life. It can look like a cozy bonfire on a chilly evening, a coffee play date, or watching a family-friendly movie.
If you need, any ideas be sure to look at the links below and I encourage you to sign up for any classes offered through Pollywog. I have enjoyed Discovery Lab and Child Parent classes!
Until next time!
Pollywog Classes- listed here.
Easy Fall Kids Crafts– These quick and easy fall kids crafts can be made in under 30 minutes using items that you probably already have around the house! No special tools or skills are required, so ANYONE can make these cute autumn-themed projects! Great fun for the entire family!
Rainy Day Indoor Activities– When rain or cold weather keeps kids inside, it can be hard to keep everyone entertained.  Whatever the reason you're staying put, try one of these 50 indoor, boredom-busting games, crafts, and other things to do with kids to turn a rainy day into a memorable one.