Partner Spotlight: Parenting Success Network
The Parenting Success Network is a network of organizations in Linn, Benton, and Lincoln Counties dedicated to strengthening and supporting families. We strive to offer a wide variety of parenting education opportunities to meet the needs of a diverse parenting population. Our programs work with many family situations, from those who seek to move from good to excellent parenting to those who struggle with the demands of parenthood. Our families come from all walks of life and share the joys and frustrations of parenthood. Other programs offer a higher degree of support for families like parent coaching and home visiting. We are also a resource for parenting educators, including offering access to curriculum materials, training opportunities, and information about best practices.
Why is Parenting Education so important?
Parenting is an important job, and the skills are learned and can be improved. Parenting education is a family experience. When all family members know and operate on the same philosophy, children will feel trust, predictability, and consistency.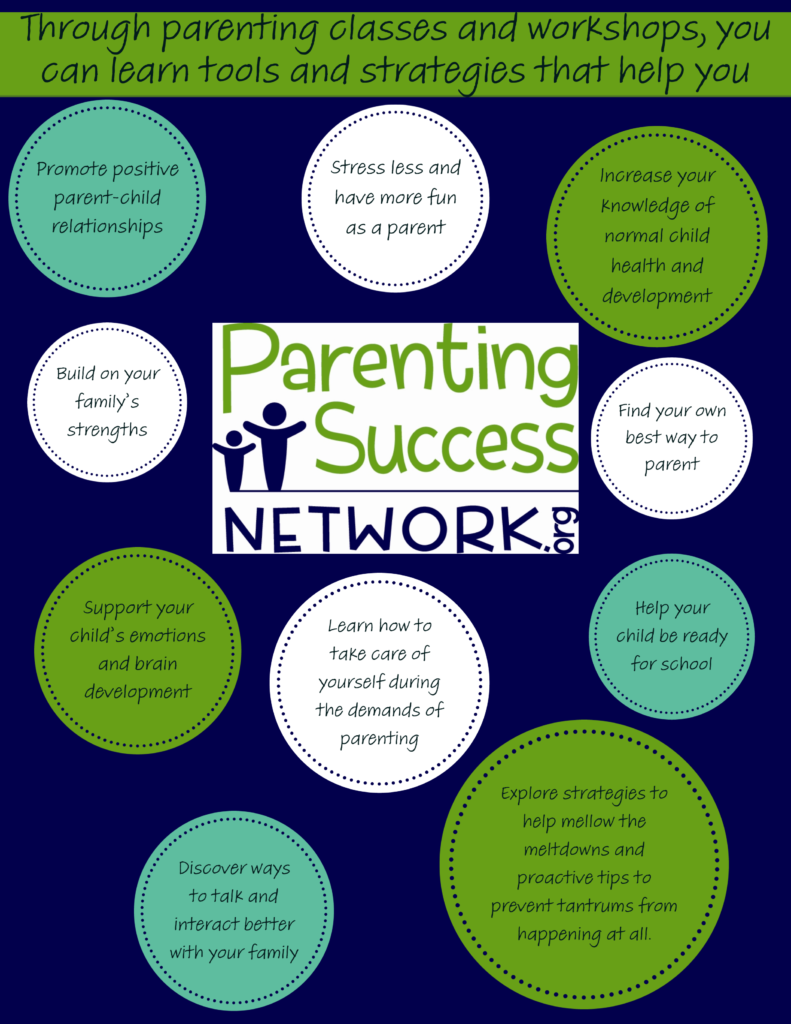 What do parents say after taking PSN workshops and classes?

What does Parenting Success Network offer?
More information on all classes is available from LBCC Family Connections/Pollywog: 541-917-4884, www.pollywogfamily.org. Pre-registration is required for all classes. Many classes are free. Some classes have a fee; most of these have scholarships available. Many classes provide free childcare; some classes include a snack or full meal.
To find current programming in Linn, Benton, and Lincoln Counties, visit the Parenting Success Network website parentingsuccessnetwork.org,  Call Pollywog at 541-917-4884 or in Lincoln County, email the Parenting Education Coordinator, Sommer McLeish at smcleish@samhealth.org