Staying Healthy During This Season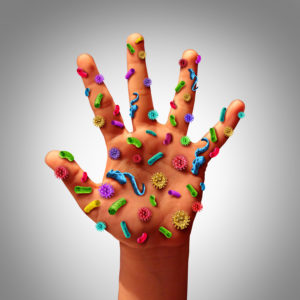 This winter Norovirus has been a real challenge. If your school did not shut down then I am sure you saw it in the news. It was a local and national issue. I learned very quickly that children get sick a lot. My kids love to explore, when they were babies they put everything in their mouth. I have tried to teach good hygiene habits. Sickness is inevitable regardless of your dedication to good hygiene. I believe that an ounce of prevention is worth a pound of cure.
I remember as a little girl being sick and staying home from school. Although we had a simple life, in my early childhood, I was fortunate enough to have a stay at home mother. My siblings and I, we were guaranteed care and attention via Mom anytime we were sick. Looking back that was a luxury. Many families now have two working parents. For example, I am a working mom and am thankful to contribute financially while having a career where I help others. It gets tricky though when life happens and one or all of us gets sick. My husband and I have opposite schedules, which is nice because there is always one of us at home. When one of our boys is sick they stay at home because one of us is there. Not every family has flexibility. What comes to mind are single parents, demanding jobs, challenging work environments where family life is not supported.
External pressures or lack of flexibility can decision-making when a child is sick can become hard our school district nurse sent out an informative email about the outbreak along reminders of what to do when a child is sick. I encourage you to check out your school's or childcare center's policy on illness.
Your child's pediatrician is always a great resource and the internet has easy to access information:
Luckily, this winter we have had manageable illness. The worst-off one in the family was me, I got pretty sick. A few days before I came back from an international trip earlier this month I stayed up late a couple of nights, did not eat the healthiest food plus there were significant temperature changes. When I traveled back to Oregon it was even colder. I got a pretty bad virus. I had a fever and a cough. As I look back there were two, three days that are a blur. My mother-in-law was gracious and took the kids to her house where they spent the night and I was able to sleep. I recovered quickly and am well. It is good to think of someone that maybe able to help if you or someone in your family is sick. My husband was working on the Saturday that I was ill. In the past, he has stayed home to care for the kids when I am recovering from the flu.
When I was sick, I did think to myself, I should have gone to bed on time and not ate such terrible food. Hahaha! Which reminds me that good hygiene habits to nurture good health do make you less vulnerable to sickness. Here are some good habits to honor this winter season:
Get a good night's rest
Bundle up, wear appropriate clothing for cold weather
Wash your hands before eating and when you get home
Eat well balanced nutritive meals
Rest when you feel exhausted
I hope for good health for everyone, stay healthy!