Brain Building and Awareness
March is National "Brain Awareness" week and since my interest is early learning, I have been looking forward to blogging about this. My natural interest in science and desire to learn more about brain development in my son is what got me into early learning.
My oldest son's first preschool was a "Preschool Cooperative", or coop. The coop had a monthly evening parent  meeting, and both staff members and parents were taught about preschooler behavior. To learn more we reached out to experts at Old Mill Center and invited them to share information that would be helpful. Two lovely women from the center, Cindy and Gretchen, came and gave a very interactive presentation. They spoke about the science of the brain and the behaviors that are due to immaturity of neurological pathways in the prefrontal cortex, which result in emotional reactions. The information around how children are still very reactive was enlightening and made sense. My son was four years old at the time so I was more empathetic and understanding of his childish yet developmentally appropriate behavior. As I transitioned more into the early learning world, I learned more about brain anatomy, psychology, and social-emotional development.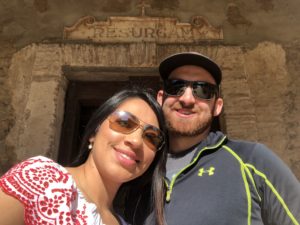 Since being in early learning, the training that had a big wow-factor for me was trauma informed care, which explains what trauma does to a brain and the resilience of human beings. This was a good training for me as it made me more aware of trauma and how the effects can vary from person to person. My job involves engaging parents and as a parent myself, we often forget some key pieces of self-care that are directly related to resiliency. Life has its challenges, but having our basic needs met goes a long in keeping us able to cope with whatever life throws at us. Some of those key pieces of self-care are exercising, eating and my biggest deficit: getting enough sleep. Some of my helpful tools are:
Reframe your thoughts– taking a more optimistic approach. For me it has been letting go of
what I think my life should be like, accepting life for what it is and making the best of it.
Positive social supports– knowing what people I can trust to go to when I need a listening ear, a
hug and friends that are encouraging. Signing up for a parent-child class meets this need for
parents too, click here!
Problem solving– this involves various tools like journaling, talking it out, thinking about it and
sometimes letting it go when I can't completely solve the problem.
There are also professionals–doctors, counselors, therapists–that can help with brain related
challenges. Asking for help when you feel down is the way to go! Below are links to two great online
reads that relate to resiliency and are very helpful in explaining what is happening in your brain and how
to make it better.
I have learned many other tips and tools to help me. The two resources that I would like to share with
you that help in encouraging positive brain development in your little one:
First, is an annual free event presented by the Parenting Success Network at Linn-Benton Community College that
brings a national speaker to speak to parents about child development. This year's speaker is Dr. Ann Masten, and she will be coming to speak on May 20 about building resilience in children. Dr. Masten has done a lot of research on children that have been homeless, survived wars, poverty, and other traumatic life-changing incidents, and she is going to talk about what parents can do to help children through these things. In additional to the valuable information there is an opportunity to ask Dr. Masten questions at the end. I have attended the past two events (with two different speakers), and I have been very happy with the knowledge I gained. These events inspire and motivate me to keep working at being the best parent I can be.
The second resource is a pretty incredible and dynamic app. I initially became aware of it at my pediatricians office and learned more about it at work. As parents we are very aware of how fast our babies grow and development. The first five years is when the fastest brain growth happens in children. It is so incredible! I will be honest though: initially it was a bit scary to learn that. I asked myself, am I doing the right thing to establish a good foundation for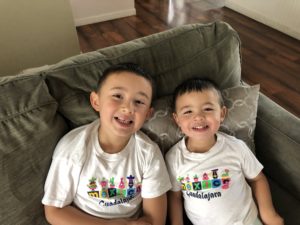 my child's life? Well this app named Vroom helped to ease my worries. It is a research-based app scientifically developed by child development experts. It is free and it offers personalized activities to help boost your child's brain building moments. The neat thing is you do not have to buy anything and you use everyday life to help your little one. For example, when my little one, Samuel, was doing tummy time the app suggested I use different textures–such as a fluffy blanket, or a towel or the carpet–to offer more sensory stimulation. With every activity, Vroom also explains the science behind the activity and how it boosts your child's learning. When my older son, Karson, was a toddler and was learning colors the app suggested that at every traffic stop light I mention the colors of the light to help teach colors to my son–and it worked! If you do not have a smart phone, you can also sign up for text messages with activities. There are also tip cards, in different languages, if you are interested.  I would love to hear what you think of the Vroom app!